Toilet paper Rewinding Machine
In stock
Country of manufacture:
China
Toilet paper Rewinding Machine
As you know, toilet roll rewinding machine is the main machine of toilet paper roll production line. It is mainly used for rewinding the jumbo roll into two - layer or three - layer toilet paper. This high - speed toilet paper roll machine is available in different working width of large shaft paper, with rewinding, punching, trimming, cutting, sealing etc, finished product can be small tissue roll, napkin tissue, facial tissue, kitchen towel and others tissue papers. If you want purchase toilet roll making machine for sale, Ean will be your ideal supplier by its 3 times the production efficiency and 1/3 of the price to other regular toilet roll manufacturing machines.
Featured Automatic Toilet paper Rewinding Machine For Sale
Toilet Rolling Machines Models And Main Parameters
Model

1575

2200

3000

Jumbo Roll Width

≤1800mm

≤2200mm

≤3000mm

Finished Roll Diameter

Φ60~150mm (Adjustable)

Finished Roll Core Diameter

Φ32~50mm

Perforating Size (Please Setting)

2 blades, 180~320mm

Processing Capacity

200m/min

Operation Panel

specialized operation system, touch screen displays in English.

Programming Controller

PLC computer programming

Paper Unwind Stand

1 - 3 Stands (The Qty. of Raw Paper Rolls to be Specified) (To be Ordered)

Pneumatic System

3HP Air Compressor, Which The Min. Pressure is 5kg/cm2pa(Supplied by User)Control Voltage

Power

speed adjust by inverter 5. 5 - 15KW

Dimensions(mm)

6200x2600x800~6200x4000x800

Weight

3800~9000kg
We also can customized the special toilet roll core making machine for sale by your requirement, Please send your requirement to us now.
Main Funcations Of Ean Toilet Roll Machine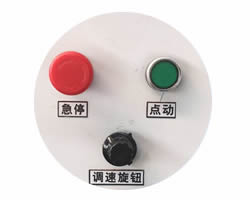 Ean automatic toilet paper roll making machinery web can be threaded on the machine by two jog buttons, It's more safety and easier to operated.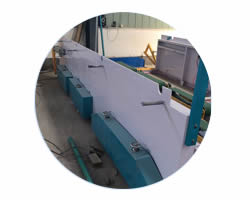 Adjust finshed roll's elastic by pneumatic, make the finished roll diameter consistent. Automatic rewinding, distinguishing paper roll's width, hardness and tightness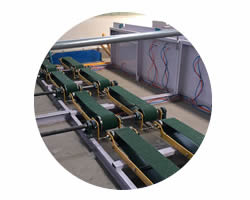 Three backstands, pneumatic jumbo roll loading, and pneumatically wide belt paper unwinding driving, and individual web tension control unit for each jumbo roll.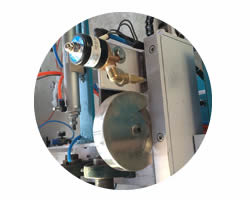 Automatic toilet paper tail trimming, gluing and sealing: it adopts international popular trimming and sealing, which can have 10 - 18mm tails for easy pulling out when being used, winding must be tight at beginning and then loose towards end, to prevent loose cores after long storage time, One log can be finished rewinding and unloading within 8 - 12 seconds.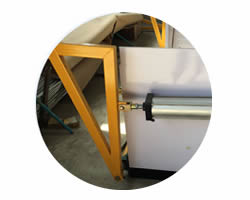 For lifting the giant jumbo rolls, a width over 1. 9 meters , diameter over 0. 8m, weight about 150kg rolls, Ean toilet roll machines use paper reeling stand , Slitting rolls are easily placed into reel stand by electric lifting device, can transport it directly to the unreeling stand of the rewinding machine. Improve work efficiency and saving labor costs.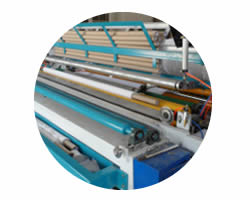 With pneumatic lifter for perforating system and web riding roller/embossing roller, so it is convenient to adjust machine and fix out breakdown (for wide type of machine), With perforating units protecting system, the paper break or breakdown happens, the perforating units will separate automatically, so the perforating blade will not be damaged.
Country of manufacture:
China
Information is up-to-date: 28.05.2020
Read more
Unbelievable price on Toilet paper Rewinding Machine in Danzhou (China) company Elmira Machinery Co., Ltd.